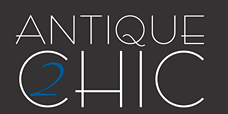 Press
July 2011 - Antique 2 Chic sets out to revive a timeless antique with a touch of modern chic.
September 2011- Interior Design magazine / Market seating.
October 2011- Atticmag Home Design & Decor Magazine
'Funky fabrics modernize antiques while allowing them to keep their vintage charm'
http://www.atticmag.com/2011/10/antique-to-chic-upholstery/
November 2011-Vogue Magazine Lavish Living
November 2011-Decor8 Magazine
Insight Magazine Issue 156 - Lavish Living
01/02/2012
Timothy Warr speaks live to Victoria Holland on Antique Restoration and Antique 2 Chic
November 2012- Winner of the Theo Paphitis Small Business Sunday!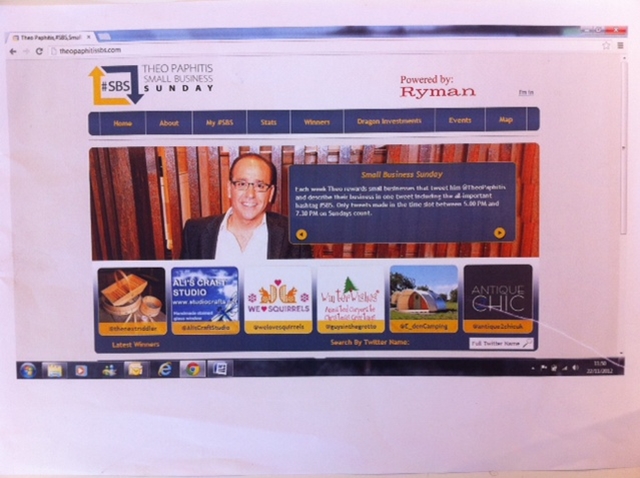 April 2013- Guest Blog for the Timewarpian Magazine.
http://thetimewarpian.com/2013/04/29/guest-post-timothy-warr-from-antique-2-chic/

10th September 2013- Timothy Warr talks to Pascale Hayward from Luxurious Magazine on Antique 2 Chic.

http://www.luxuriousmagazine.com/2013/09/pascale-hayward-spotlights-antique-restorer-and-re-upholsterer-timothy-warr/
Featured Stock
Click on image to view our stock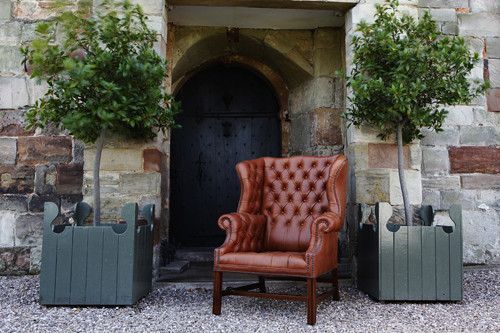 Leather Gentleman's Wing Chair c1900
Charming gentleman's deep buttoned wing chair with mahogany moulded front legs supported by stretchers, upholstered using the finest top grade tan leather and contrasting tri colour cow hide to the outside back, and finished with brass studs.