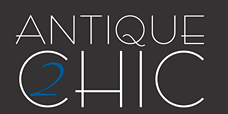 Bespoke Vintage Furniture & Restoration - Antique 2 Chic
Antique 2 Chic recreates history with a bespoke modern twist. Igniting the past with a life line to the modern world, we find distinctive pieces of antique upholstered furniture and nurture them, re-captivating their heritage with a 21st Century creative eye.
With years of experience, Antique 2 Chic has the knowledge and craftsmanship in all aspects of furniture repair and restoration preserving the grace, charm and integrity of each piece. With these skills and the outstanding quality of our in house upholstery, we produce amazing pieces of bespoke furniture which can be commissioned by us or by you. From Vintage to Renaissance, Victorian to Art Deco, it is our passion to revive the story and re-tell the tale.

From modern day city apartment to corporate reception, rustic country retreat to townhouse boutique, luxury show home to flamboyant film set, our ambition is to offer a range of luxury antique upholstered furniture, individually designed to recapture history with a contemporary charm which could fit into any lifestyle or fictional setting.
We are continually inspiring new antique designs for our customers to rent or buy, which have been exclusively commissioned by Antique 2 Chic.
If you are looking for custom made, antique designer sofas and chairs, please
talk to us
Watch the Olympics in style!


Antique 2 Chic has worked closely with local graffiti artist, David Brown of Graffiti Artist.com to produce a one off piece to mark the success of the London 2012 Olympic games. This once tired looking 1920's arm chair has had all 4 legs cleaned and polished to bring back the true colour. The old fabric was taken off and the original springs firmed up with additional filling added for comfort and to help form the original shape. David was presented with a blank canvas and asked to create a London 2012 Olympic theme on each of the panels, with the artwork, repair and restoration done it was my job to machine and upholster the chair to form another bespoke piece of furniture.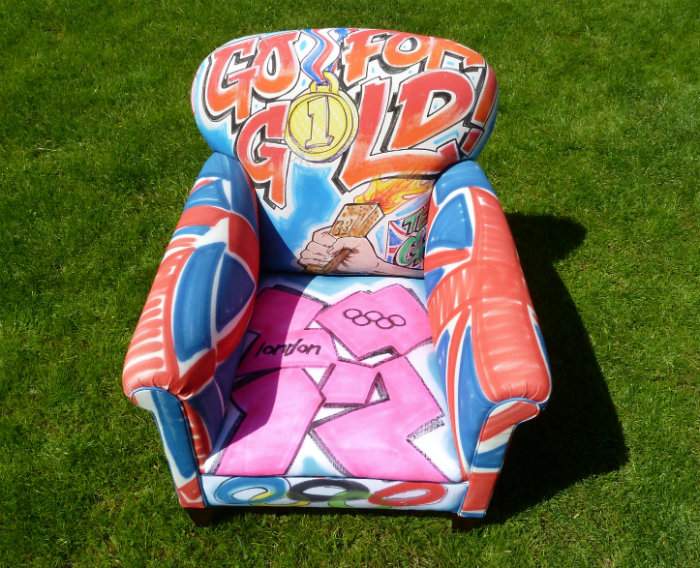 Green Antiques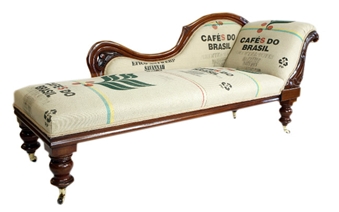 Antique 2 Chic is passionate about the preservation of history and the environment, our customers are making a sustainable procurement choice by the purchase of restored and recycled furniture. It is the vision of Antique 2 Chic
Latest News
Our beautiful Beatles sofa is now for sale at John Partridge, Rugeley. 'The best of British'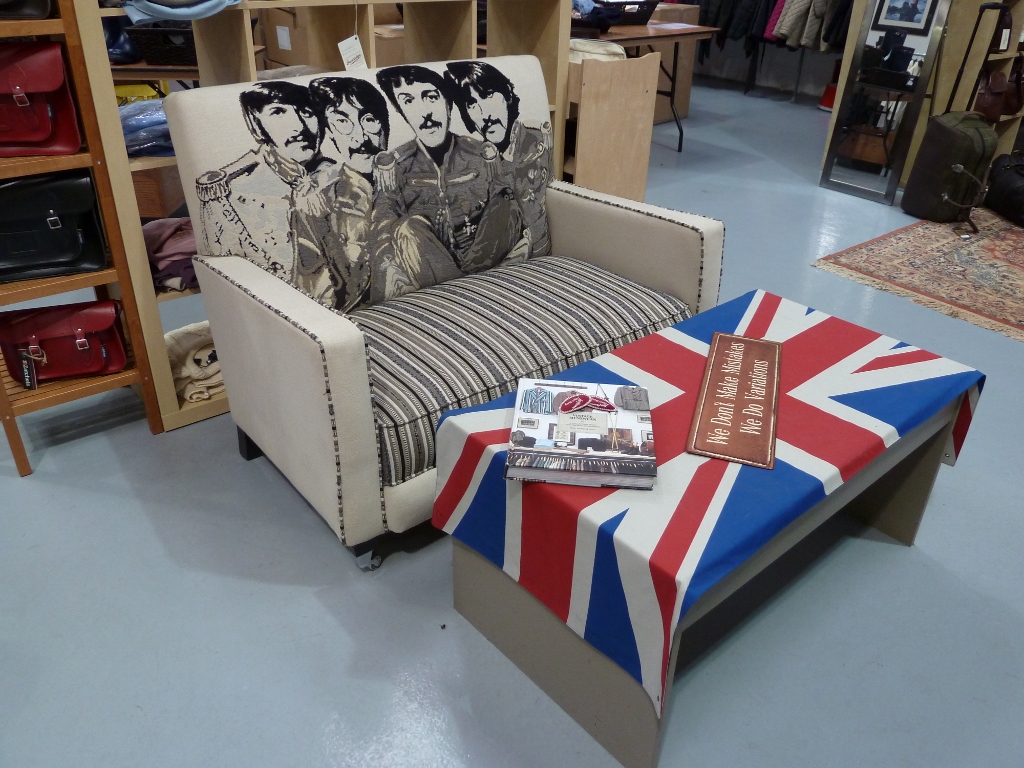 Latest project completed for Honky!
Antique 2 Chic were commissioned to source and supply 3 vintage club chairs to be upholstered in a selection of old hessian coffee sacks and contrasting fabric for a coffee shop in Jersey.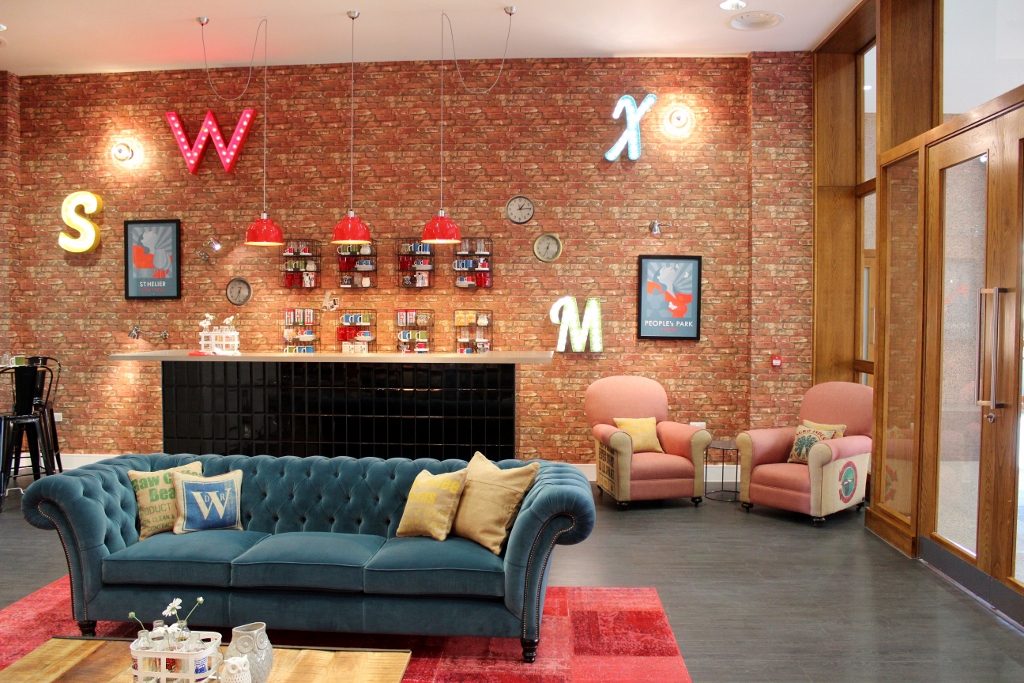 September 10th 2013 -
Timothy Warr talks to Pascale Hayward from Luxurious Magazine on Antique 2 Chic
http://www.luxuriousmagazine.com/2013/09/pascale-hayward-spotlights-antique-restorer-and-re-upholsterer-timothy-warr/